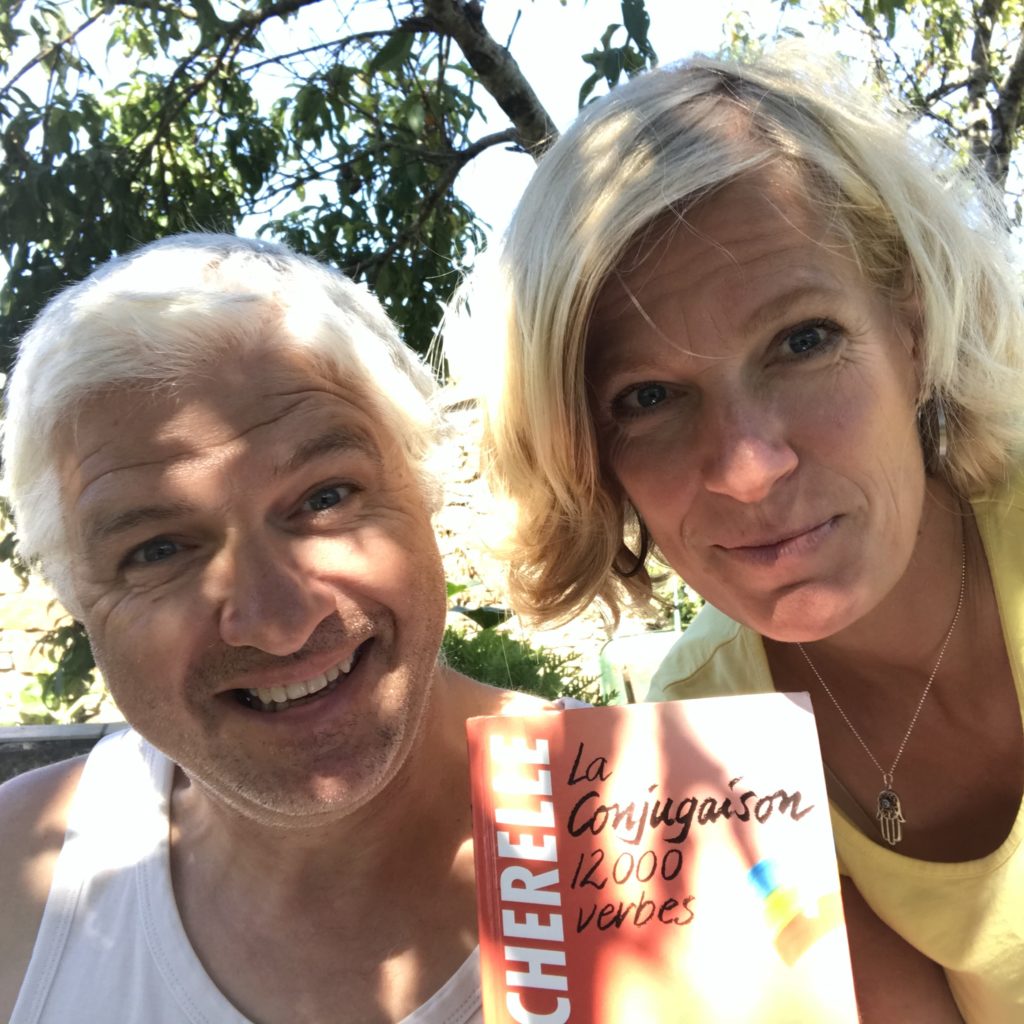 Why learn French with me?
Total immersion in France is a very efficient, dynamic and enjoyable way to learn! You have no choice but to speak and practice French. You make continuous progress without even realizing it: Vocabulary acquisition, stress, pronunciation, comprehension skills, syntactic subtleties, use of tenses in real conditions, simulation for professionals… You will live and experience everyday French life in a francophone environment, experiencing many surprises and beautiful encounters. Spend a few days in a small authentic French village in a quiet and safe environment, learn the language and visit different places at the same time. Choose an all-inclusive or à la carte package depending on your needs, the number of lessons you want and the activities and visits you want to enjoy.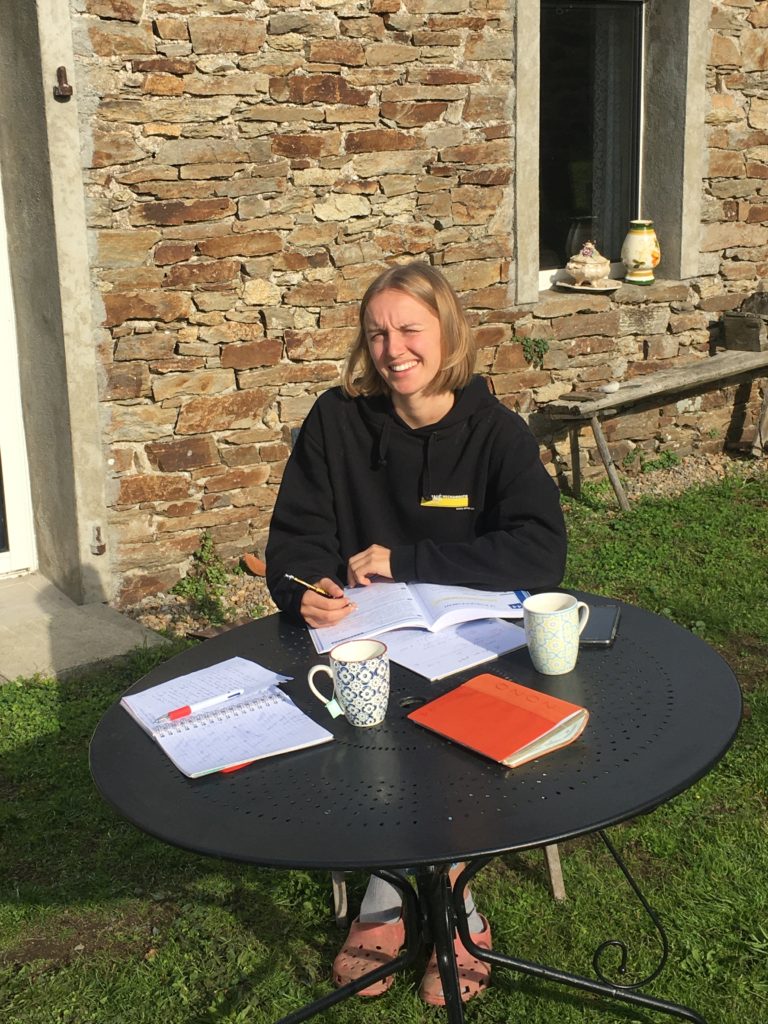 My property is located in the heart of a village in an ideal location between Nantes and Saint-Nazaire.
You will stay in a separate small house consisting of a cozy living room, a bedroom with double bed, a bathroom and a fully equipped kitchen. We will have dinner and breakfast together. I prepare simple and tasty traditional French dishes from local products. I can adapt the dishes to your wishes and tastes and respect your preferences if you choose a vegetarian diet.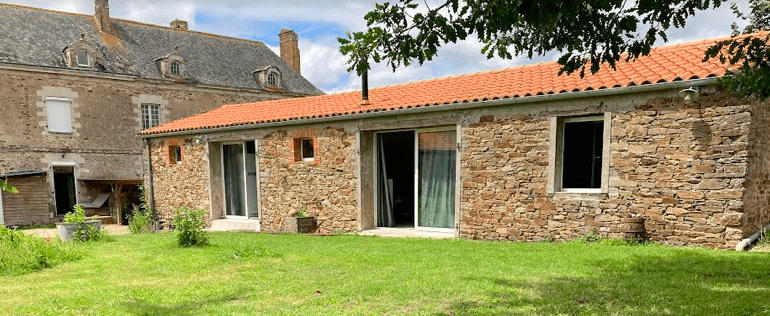 During your "immersion" stay
We will have the opportunity to go to the market and buy fresh produce, which we will cook together. Lunch and other meals you can always prepare in your own kitchen. If desired, I offer full board.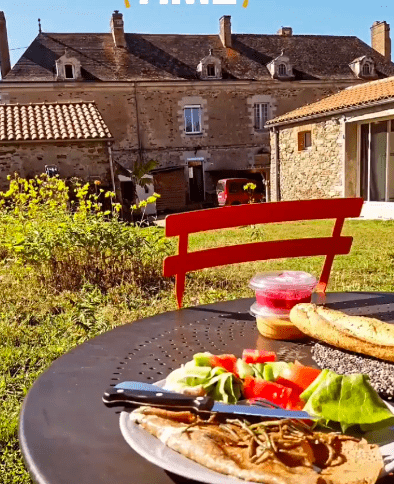 To learn French or to progress …