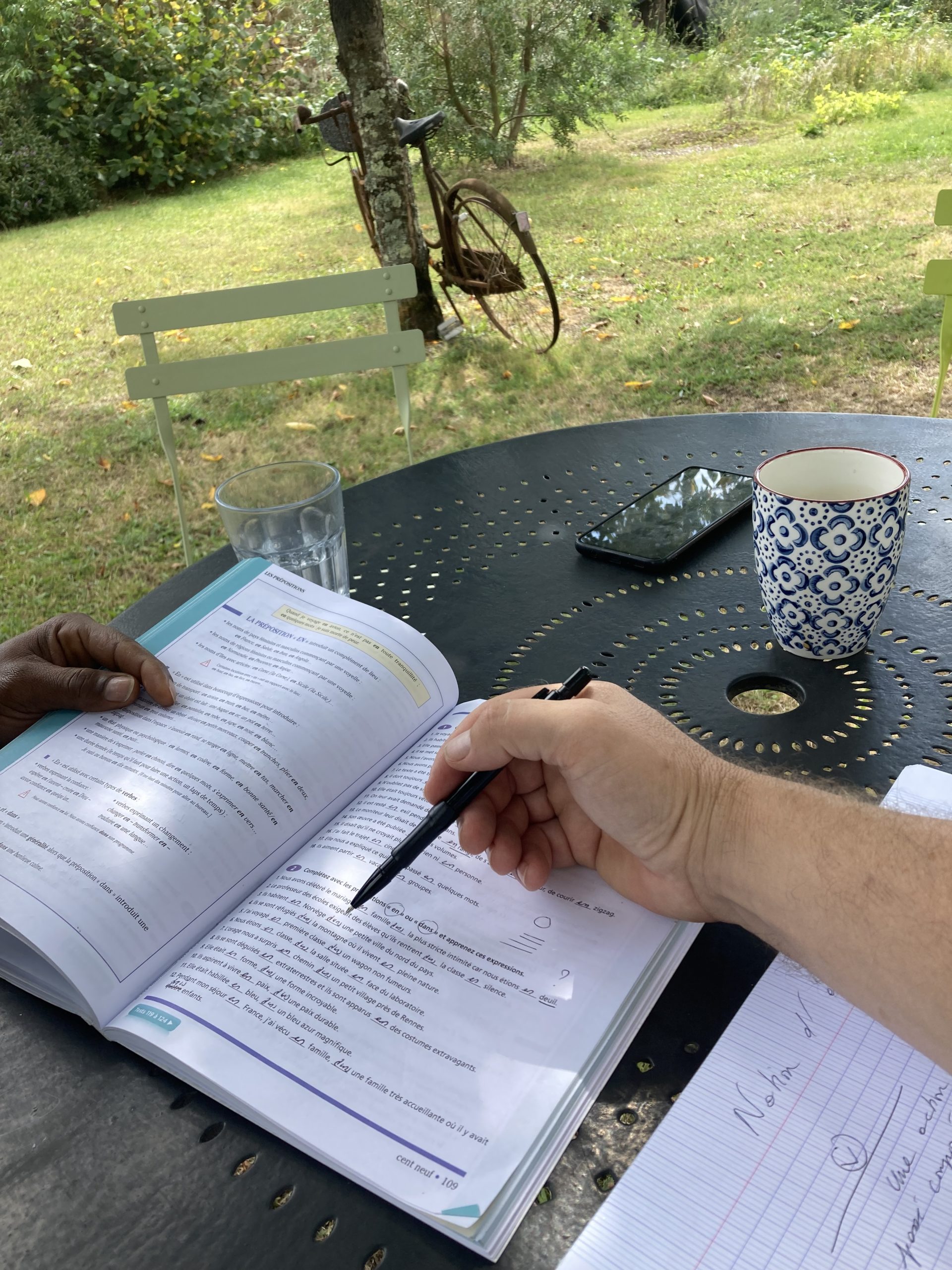 Linguistic welcome in immersion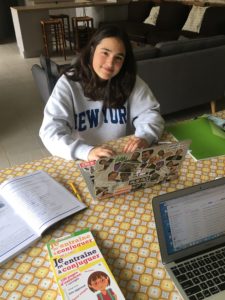 Total immersion
Improve your French during a full immersion stay in France and experience the authentic French lifestyle with Pascal, a qualified and certified French teacher who will be happy to provide you with personalized French lessons specifically tailored to your needs.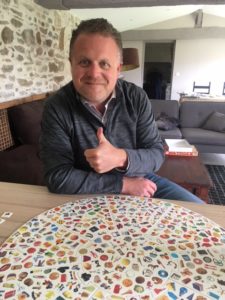 An ideal location to discover the region
In the heart of a typical and authentic village 20 minutes from the beaches of the Atlantic Ocean, you will share a French way of life with an unforgettable immersion stay. Located in Loire-Atlantique, it is a dynamic territory straddling the Pays de la Loire and Brittany, a land of stories that Pascal will tell you and share with you with passion.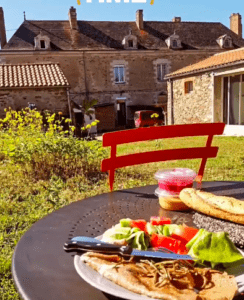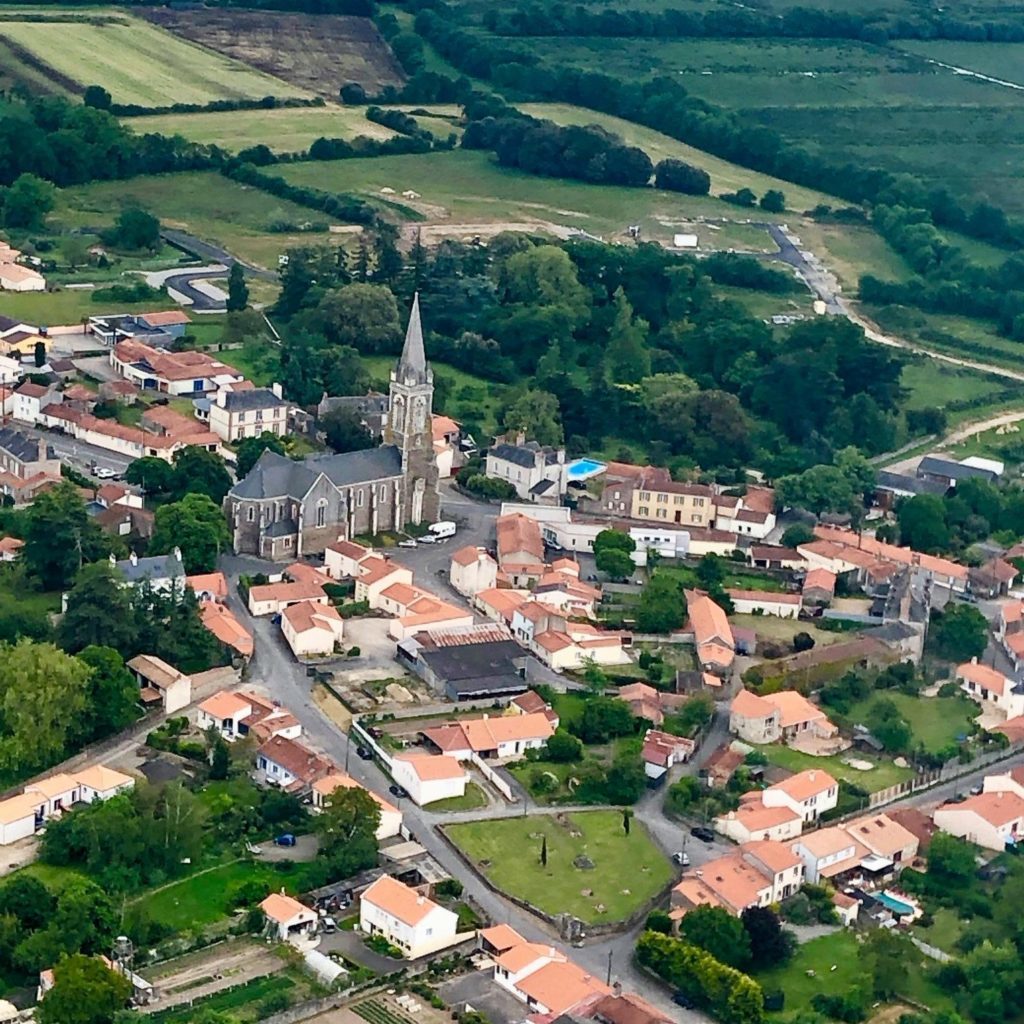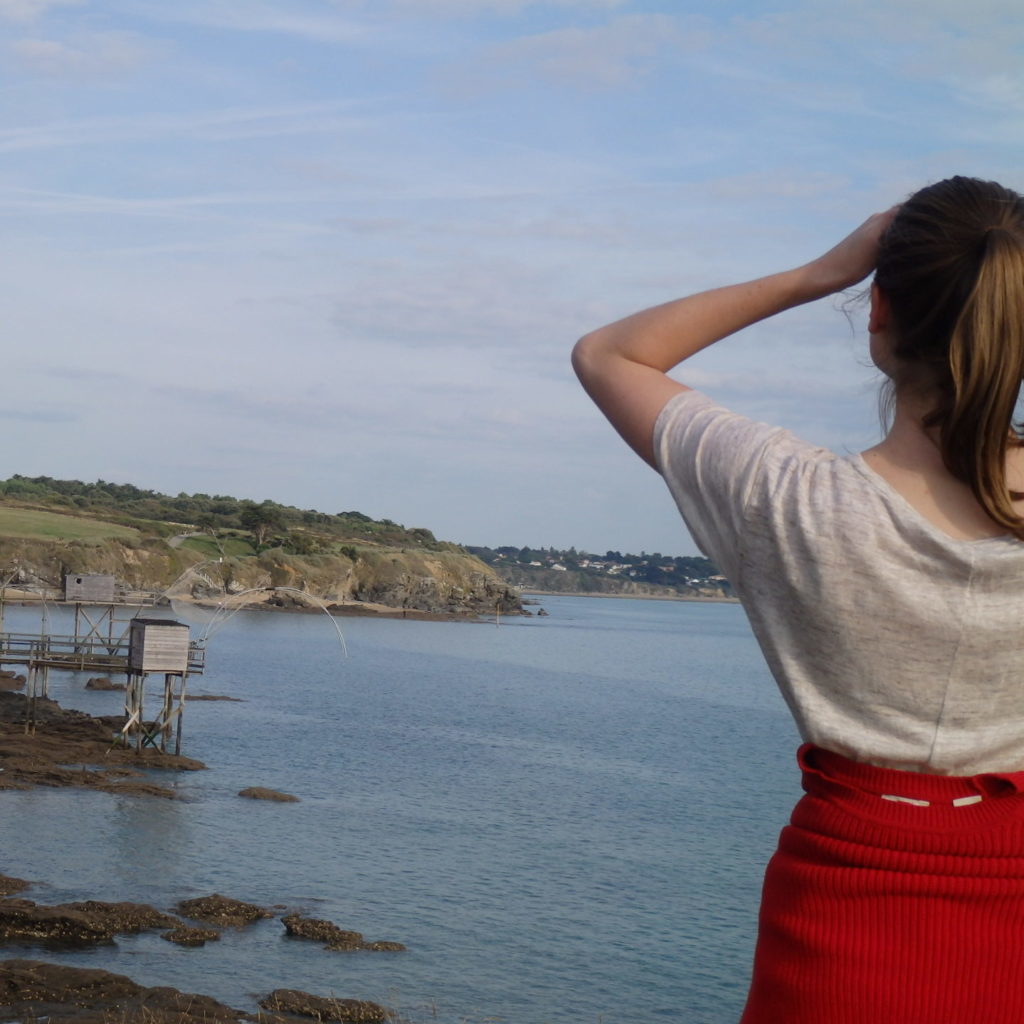 An "à la carte" stay
I want the best possible time for you based on what you enjoy doing and what your interests are. Everything is adaptable, please do not hesitate to tell me what you need in your ideal program (more or less French lessons, half or full board …) and I will do it for you … There is so much to do in Loire-Atlantique that the best way will undoubtedly be to adapt your desires and your choices during your French immersion stay with me.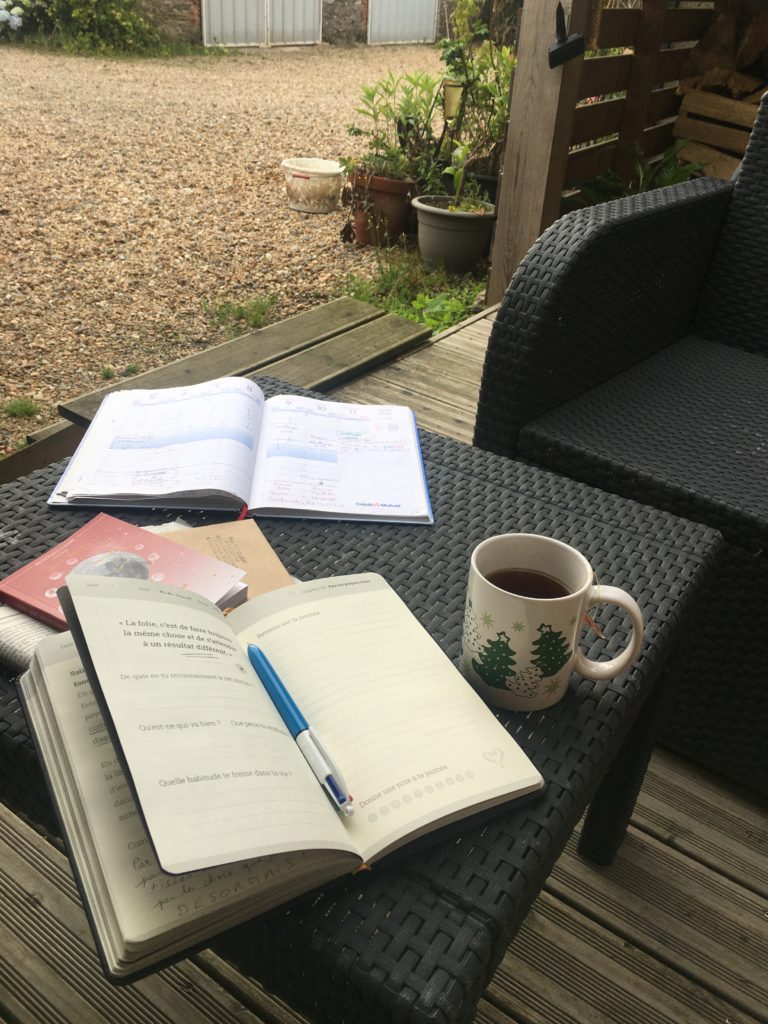 Meals during your immersion stay
We will have the opportunity to go to the market and buy some fresh produce that we will cook together. For lunches, you can take advantage of a fitted and personalized kitchen to prepare your own recipes. On request I can also offer you full board.
Meals are an important and crucial time to continue learning in a relaxed and informal way. This is where, little by little, oral communication situations gain confidence and spontaneity. Learning while eating or cooking, talking about the rain and the good weather, that's what makes the difference.
All inclusive
1350€ / semaine
Full board
Accommodation
Lessons
Transfer
Visit of the region
PRO
1550€ / semaine
Full board
Accommodation
Lessons
Transfer
Visit of the region
Technical vocabulary PRO
Specific activities PRO
VIP
1750€ / semaine
Full board
Accommodation
Lessons
Transfer
Visit of the region
Personalized support 24 hours a day
VIP
1150 € / semaine
Hébergement en gîte
Mise à disposition
20 heures de cours / 1apprenant
Matériel pédagogique
Visite de la région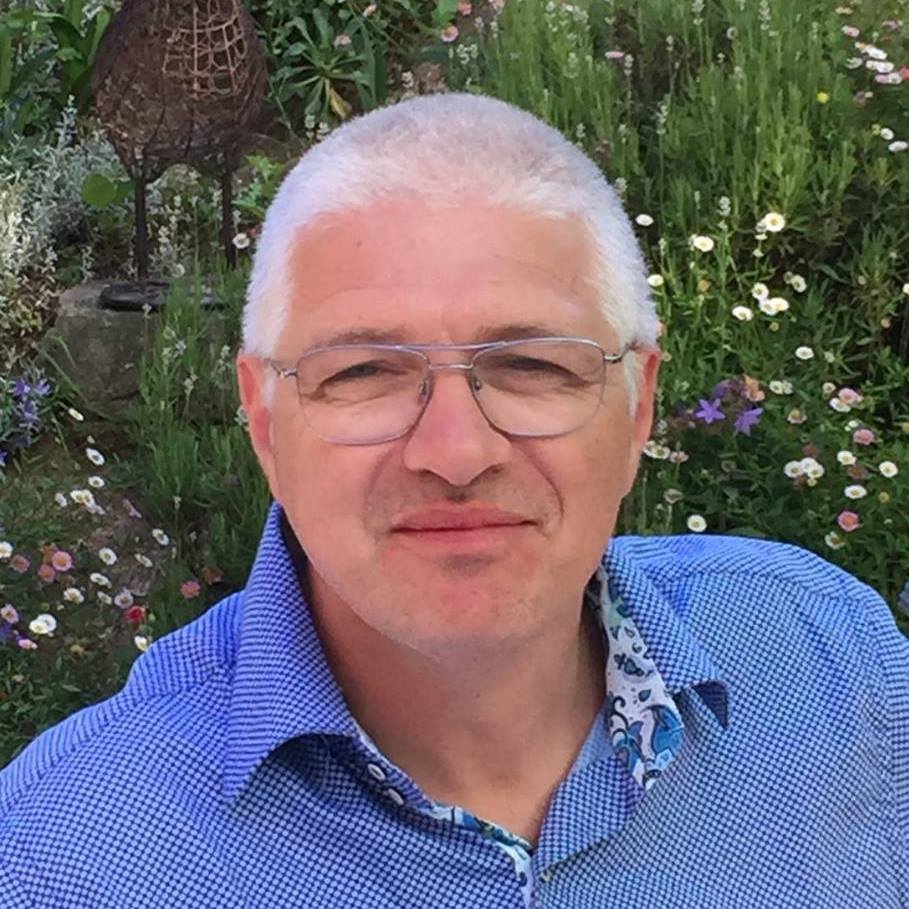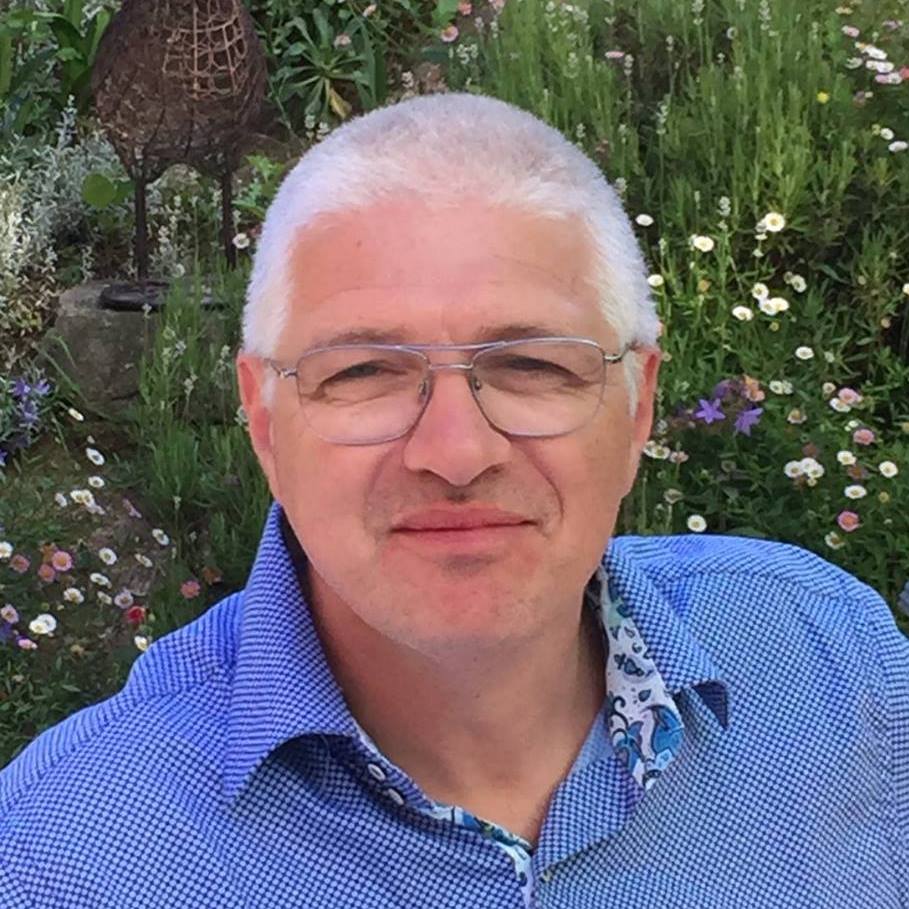 An experienced teacher,
inventive and flexible
My 25 years of teaching experience allow me to provide you with tailor-made French courses. My method is based on a precise and careful diagnosis of your prior knowledge, both oral and written. Then we develop an evolving program to help you progress in your comprehension and your oral practice. Regular contributions in grammar, conjugation and vocabulary will allow you to hold conversations on current topics and to write various texts according to your needs and your desires.
I can teach for all levels from complete beginner to very advanced, even expert. French lessons take place in the morning in a spacious room specifically dedicated and equipped for this purpose.
You will be two students at most, if you want to come with a friend or your spouse. As a local amateur historian, I have a perfect knowledge of my sector and I will be able to share its secrets with you as we visit. If you work in a specific field and you need to progress in your professional French, I can prepare a formula for you in French vocabulary and phrases adapted to your profession or to your specific needs, whatever they may be.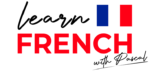 Find out more about the stay:
Where is the place? Nantes is the historic capital of the Duchy of Brittany, a city of history, culture and heritage of diverse and varied wealth. Located on its outskirts, the small town of Vue enjoys a very pleasant natural setting. It is the quintessential little French village.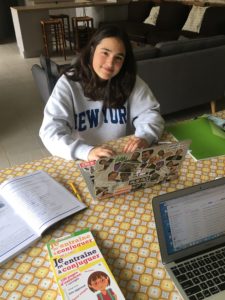 Une immersion totale
Améliorez votre français pendant un séjour en immersion totale en France et vivez l'authentique style de vie à la française chez Pascal, un professeur de français qualifié et certifié qui sera ravi de vous fournir des cours de français personnalisés et spécifiquement adaptés à vos besoins.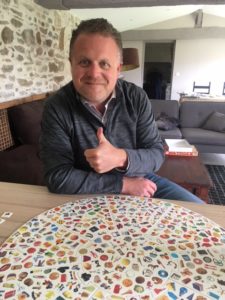 Un emplacement idéal pour découvrir la région
En plein coeur d'un village typique et authentique à 20 Minutes des plages de l'océan atlantique, vous partagerez un mode de vie à la française avec un séjour en immersion inoubliable. Situé en Loire-Atlantique, c'est un territoire dynamique à cheval entre les Pays de la Loire et la Bretagne, une terre d'histoires que Pascal saura vous raconter et partager avec passion.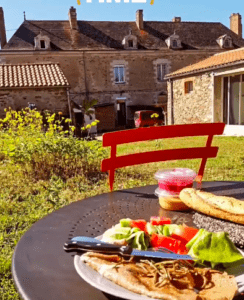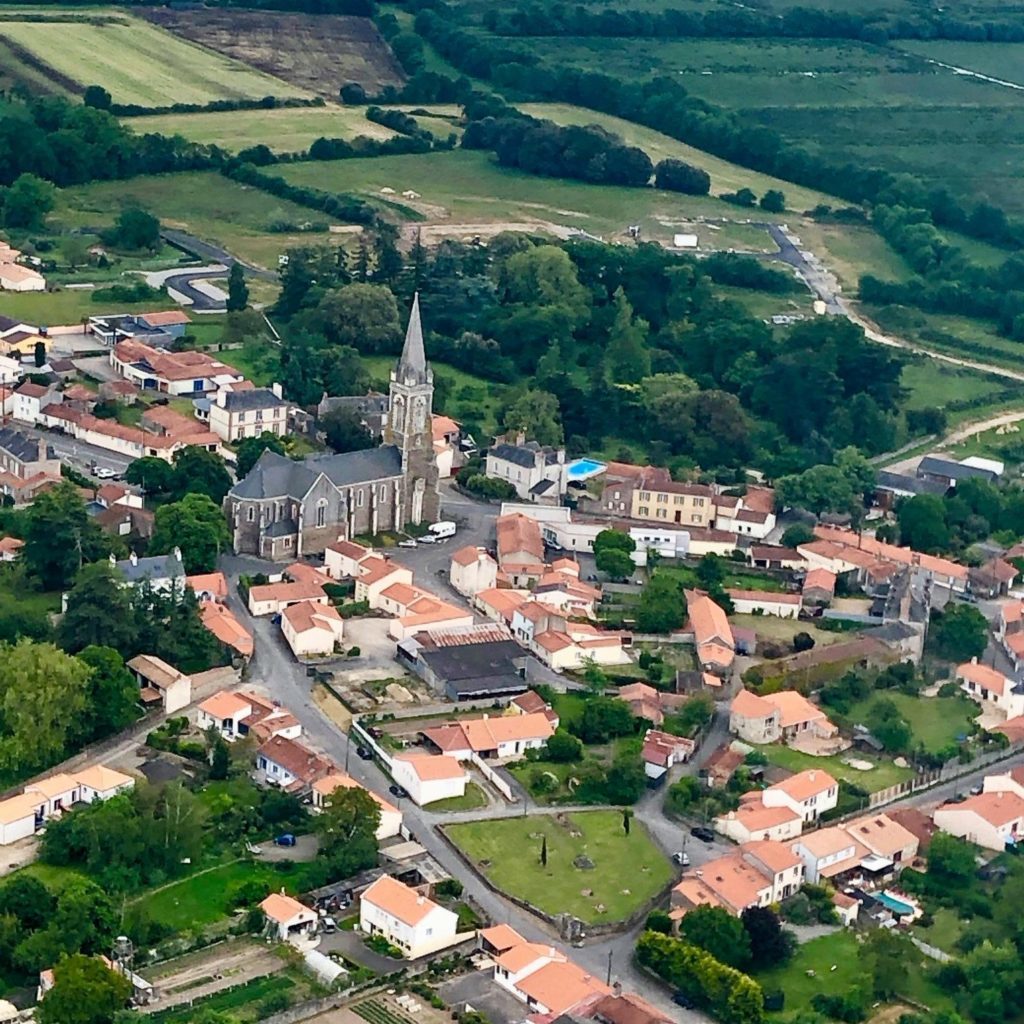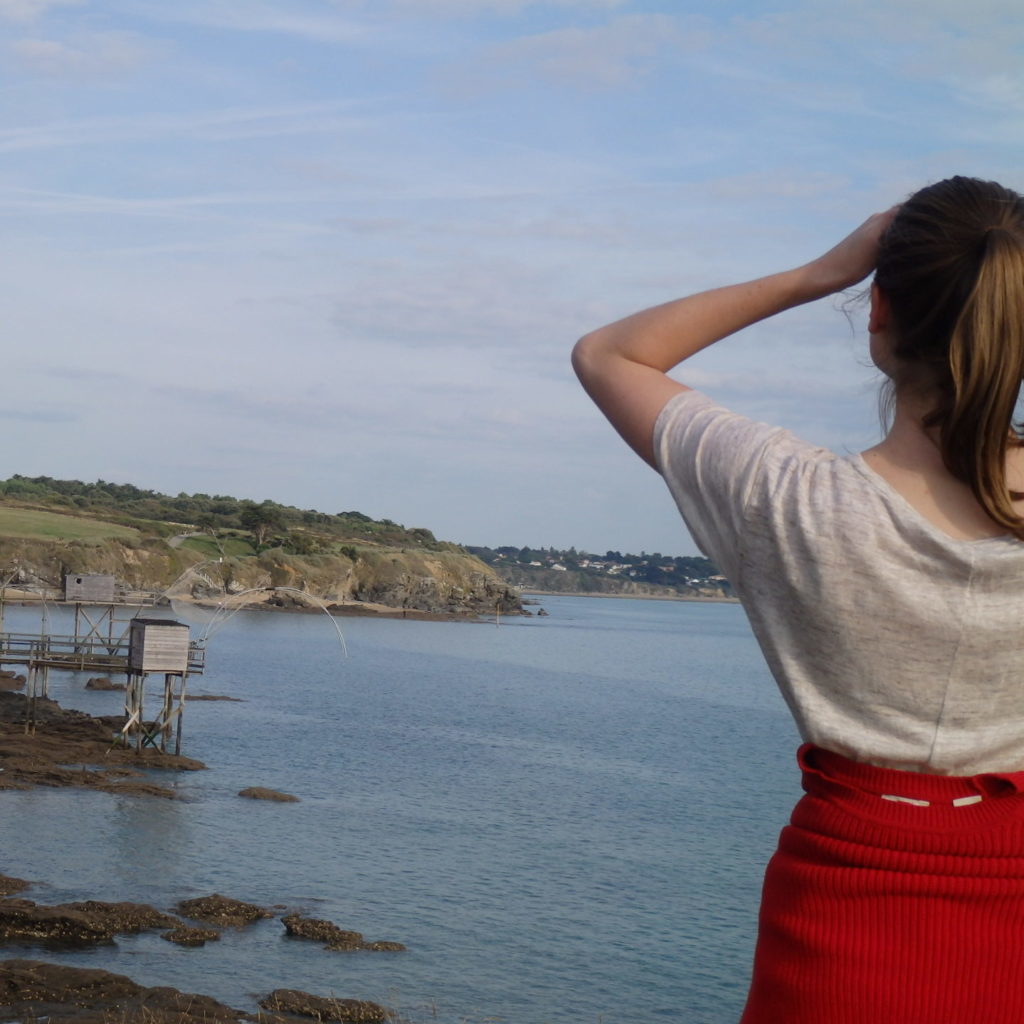 Un séjour « à la carte »
Je veux le meilleur séjour possible pour vous en fonction de ce que vous aimez faire et de vos centres d'intérêt. Tout est adaptable, s'il vous plaît n'hésitez pas à me dire ce qu'il vous faut dans votre programme idéal (plus ou moins de cours de français, la demie ou la pension complète …) et je le ferai pour vous… Il y a tellement à faire en Loire-Atlantique que la meilleure façon sera sans doute d'adapter vos envies et vos choix pendant votre séjour de français en immersion chez moi.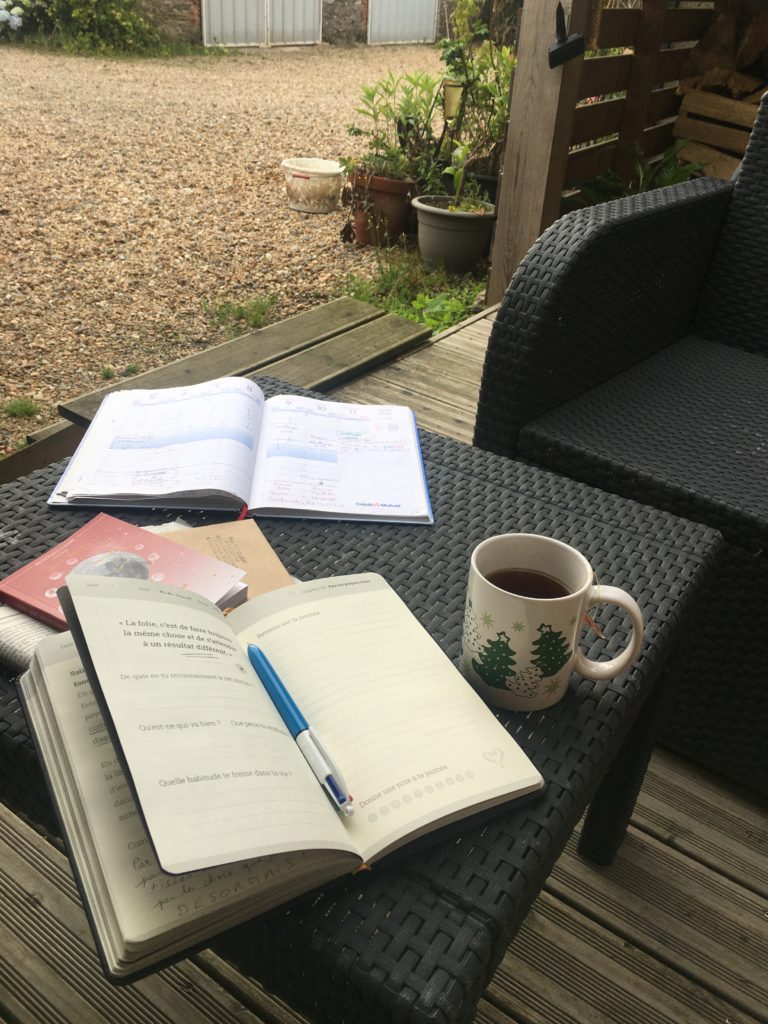 Les repas durant votre séjour en immersion
Nous aurons l'occasion d'aller faire le marché et d'acheter des produits frais que nous cuisinerons ensemble. Pour les déjeuners vous pouvez profiter d'une cuisine aménagée et personnalisée afin d'élaborer vos propres recettes. Sur demande je peux aussi vous offrir la pension complète.
Les repas sont un moment important et crucial pour continuer à apprendre de manière détendue et informelle. C'est là que peu à peu, les situations de communication orale gagnent en confiance et en spontanéité. Apprendre en mangeant ou en faisant la cuisine, en parlant de la pluie et du beau temps, c'est ça qui fait la différence.
All inclusive
1350€ / semaine
Pension complète
Hébergement
Leçons
Transfert
Visite de la région
PRO
1550€ / semaine
Pension complète
Hébergement
Leçons
Transfert
Visite de la région
Vocabulaire technique PRO
Activités spécifiques PRO
VIP
1750€ / semaine
Pension complète
Hébergement
Leçons
Transfert
Visite de la région
Accompagnement personnalisé 24h/24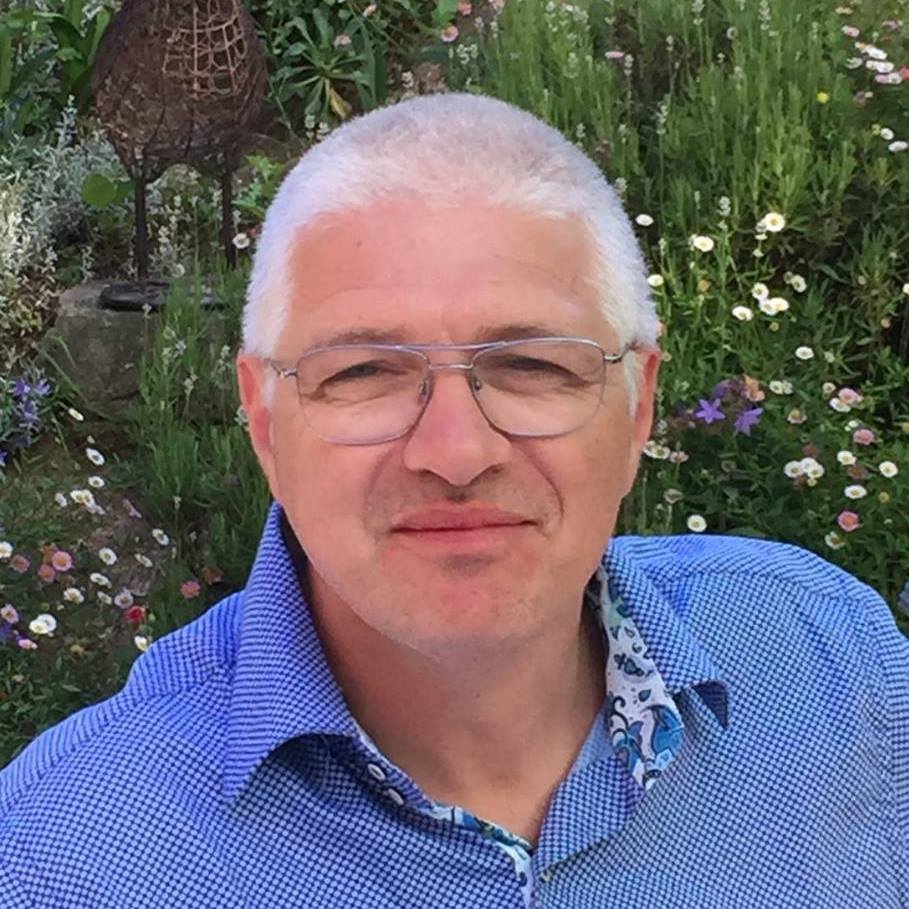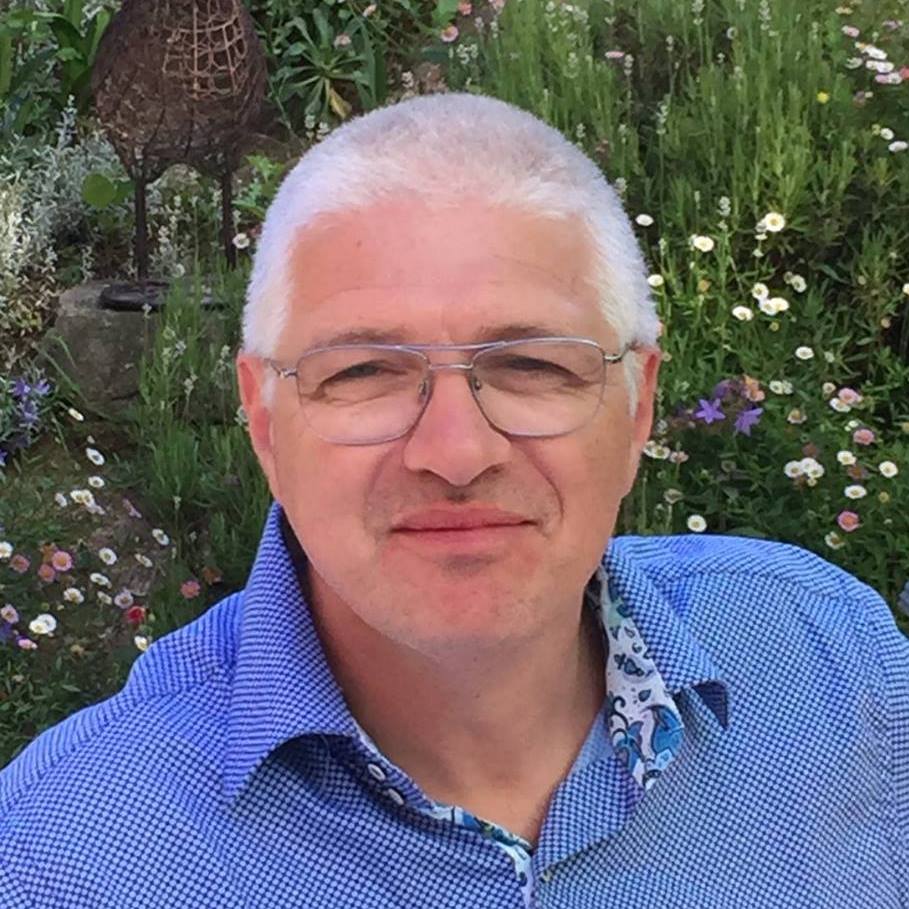 Un professeur expérimenté, inventif et flexible
Mes 25 années d'expérience dans l'enseignement me permettent de vous fournir des cours de français sur-mesure. Ma méthode est basée sur un diagnostic précis et attentif de vos connaissances préalables tant à l'oral qu'à l'écrit. Ensuite nous élaborons un programme évolutif pour vous faire progresser dans votre compréhension et votre pratique orale. Des apports réguliers en grammaire, conjugaison et vocabulaire vont vous permettre de tenir des conversations sur des sujets d'actualité et de rédiger des textes variés en fonction de vos besoins et de vos envies.
Je peux enseigner pour tous les niveaux du débutant complet à très avancé, voire d'expertise. Les cours de français ont lieu le matin dans une salle spacieuse dédiée spécifiquement et équipée à cet usage.
Vous serez deux étudiants au maximum, si vous souhaitez venir avec un ami ou votre conjoint. En tant qu'historien amateur local, j'ai une parfaite connaissance de mon secteur et je pourrai vous en faire découvrir les secrets, au fur et à mesure de nos visites. Si vous travaillez dans un domaine spécifique et que vous avez besoin de progresser dans votre français professionnel, je peux vous préparer une formule d'apports en vocabulaire français et en locutions adaptées à votre profession ou à vos besoins spécifiques, quels qu'ils soient.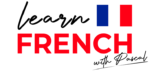 En savoir plus sur le séjour :
Où se trouve le lieu? Nantes est la capitale historique du duché de Bretagne, ville d'histoire, de culture, de patrimoine à la richesse diverse et variée. Située à sa périphérie, la petite commune de Vue bénéficie d'un cadre naturel très agréable. C'est le petit village français par excellence.